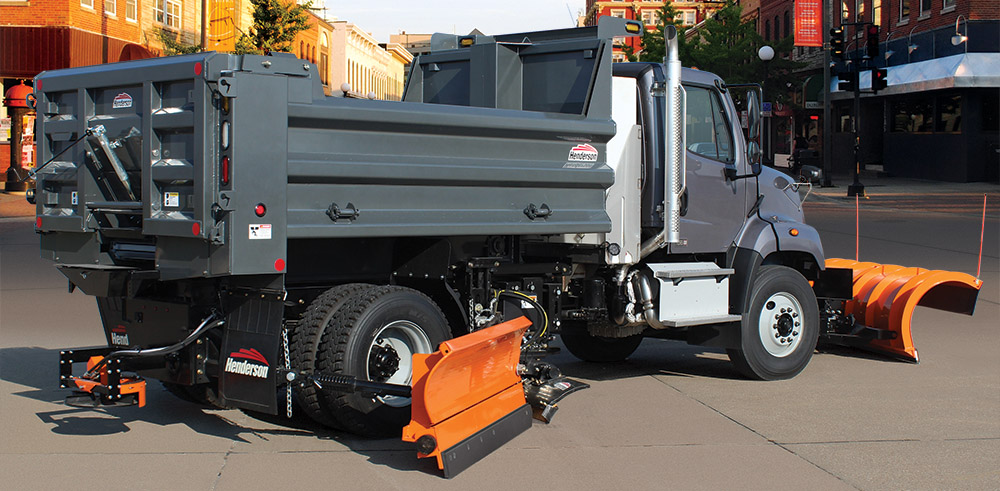 HENDERSON
®
CAREERS
COME WORK WITH US
DISCOVER YOUR OPPORTUNITY TO DO MORE
Henderson Products is a North American leader in the design, manufacture and up-fit of multi-purpose equipment for heavy-duty work trucks specializing in snow and ice control, sold through independent dealers, and direct to government agencies. Every day our employees work hard to meet our customers' needs, and every day we, as an organization, are focused on fostering a collaborative environment for our employees.
Our products are used by an array of customers including state departments of transportation, cities, counties, townships and other governmental agencies. As a custom manufacturer, we have the unique ability to meet nearly any application and equipment specification our customers require.
Henderson Products employs over 400 employees in our Manchester, Iowa manufacturing facility and six distribution centers. Our employees work in a team environment to create quality products. It's what we do together that sets us apart. We offer competitive salaries and a comprehensive benefit package.
Discover our opportunities and see all the ways you can be a part of the team at Henderson Products.
SEE OUR CURRENT OPENINGS
For more information on Career Opportunities at Henderson Products, call Henderson Products at 800-359-4970.
Copyright © 2019 Henderson Products, Inc., a division of Douglas Dynamics, Inc. All Rights Reserved.